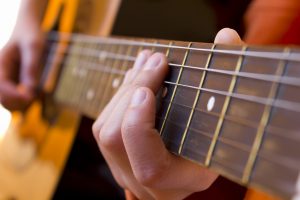 Welcome to Stolen Lives Band! My name is Bill Ross, and I will be your tour guide!
Stolen Lives Band is a group comprised of local youth. The band started in 2006 when 5 young musicians came together to learn more about music and playing the guitar. As one member would leave, they would be replaced by another aspiring musician. The band played at many local events regularly to practice their skills. Soon, Stolen Lives Band became the band to be in for anyone wanting to learn to play the guitar in a band setting. The group has grown into two bands with five youth each. There is a waiting list for young musicians wanting to learn the guitar craft.
With the growth of the band, and the excitement surrounding it, we decided to create a page to begin teaching others about playing guitar. It's a great place for those on the waiting list to get started with their music, or for anyone interested in learning more about playing the guitar. We will mostly cover basic concepts but, occasionally, we will discuss more advanced techniques for those who have "graduated" from the band and are looking for new challenges.
I hope you will follow along with this blog to learn more about playing the guitar!